Haha…that was on the backdrop at Shawna's wedding dinner last Saturday…she and Thiban have been a couple for 11 years – longer than the entire time I've known her! :O Well…they started going out just before I met her in college so it's not that big a difference in actual time…but still!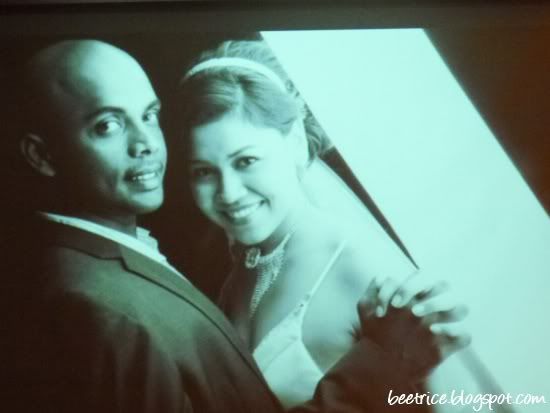 But in all the years I've known her
(and to a lesser extent Thiban),
they've always been most entertaining couple…having met Thiban here and there over the past decade and hearing stories from Shawna, there's no doubt in my mind these two are just meant to be. They're both crazy about each other
(okay, second only to Thiban's love for Volkswagen, who everyone knows too!)
Oh there are memories alright – like the time I got
'kicked out'
of the room I shared with Shawna in Perth when Thiban came over for a holiday…okay, so I willingly went over to bunk with Mel to give them some privacy, but only because she asked nicely! :P
Or the hilarious moments we had with our South African and American flatmates 'prettifying' the boys…wahahaha…and of course, our perfect match of quirks – FYI I used to mumble in my sleep…and funnily enough, she would answer me in her sleep! Yes, we're weird…
I could go on and on…but I shan't. This shall become fodder for the time we next meet up and get tipsy over some cocktails, yeah? :) Got plenty to catch up on too, especially now since we only JUST discovered we have
(even)
more connections in common that we'd originally thought!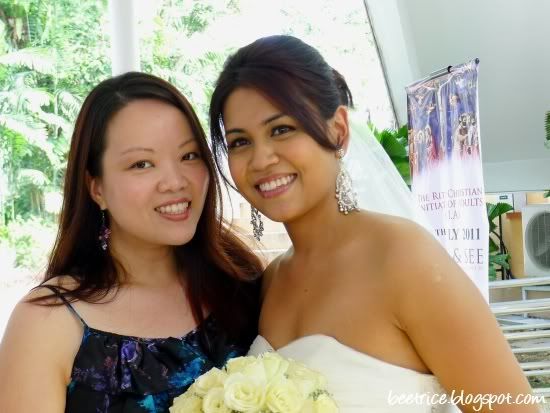 So congratulations again dearie, and here's wishing you and Thiban a loving, fun and awesome life together!
(and faster, I want a mini-Shawna or mini-Thiban to spoil rotten…)